December 08, 2021 - by The Belden Brick Company
Send this article to a friend
Incorporate a sophisticated, timeless design with
The Belden Brick Company's
NEW Woodford Blend, Antique Colonial Molded Brick. Steeped in tradition and five generations in the making, this distinguished, earthy blend has the perfect pairing of grays with just a touch of light beige, brown, and red hues that come together effortlessly to make your style stand out. Traditionally crafted using the highest-quality shales and clays, this premium "hand-formatic" brick sings the praises of the South in every course. Find a dealer and discover our latest products and collections – soon to be your biggest obsessions.
beldenbrick.com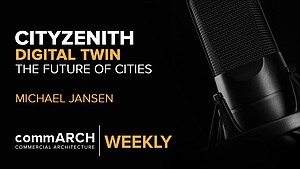 CityZenith's Michael Jansen on Digital Twin & the Future of the Urban Environment | commARCH Weekly 07/2020
In this episode, commARCH has a dialogue with Michael Jansen, Founder and CEO of CityZenith, to discuss the burgeoning landscape ...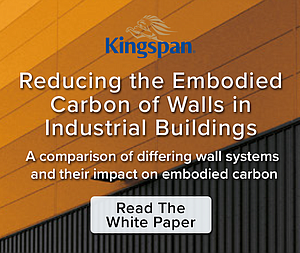 Reducing the Embodied Carbon of Walls in Industrial Buildings
Kingspan partnered with Kieran Timberlake to quantify how Kingspan can reduce embodied carbon in industrial buildings.