December 13, 2021 - by commARCH
Send this article to a friend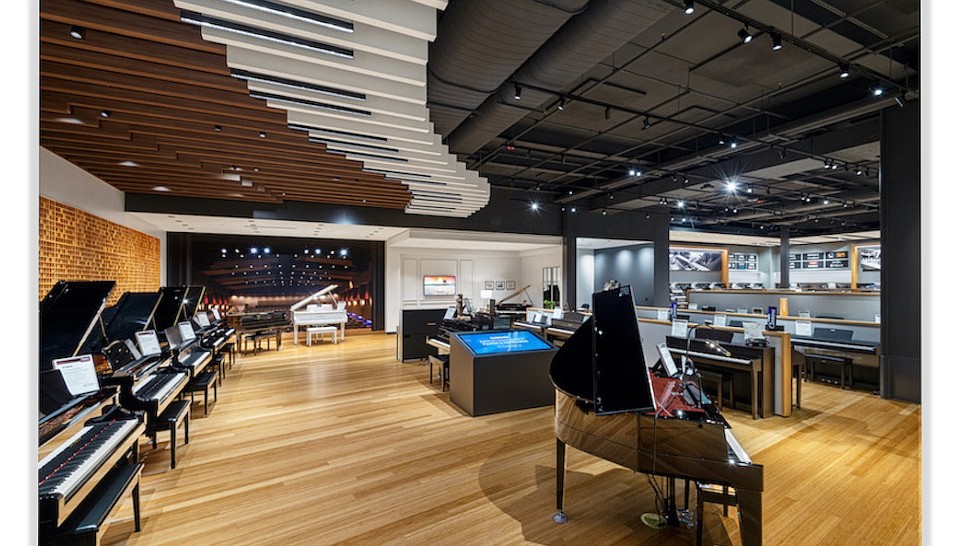 Project Background
Since 1979, Sweetwater has provided musicians with the best selection, service, and support needed to create music. This case study covers the completion of its new concept store that gives consumers a first-class retail experience with a unique showroom-like design and tailored areas to test equipment. 
Who? 
Designer:
NELSON Worldwide
When?
June 2021
Where?
Sweetwater's Fort Wayne, Indiana campus.
What was the goal?

Spread across 26,800 square feet, the new location was designed to drive traffic and sales, build brand loyalty, and engage customers from the moment they step inside.
What was done?

Creating a showroom experience for customers, the design team equipped the store with 14 specialized spaces allowing consumers to shop within sections featuring the instruments that best suit their needs. The shopping experience begins in the general sales and merchandise area, which is home to the checkout counter and display of new instruments and products to pique their interest. Once consumers move further inside, they see an eye-catching display of options within different instrument rooms (acoustic guitars, drums, basses, keyboards and pianos, amps, and guitars and keyboards mounted on walls in their respective rooms). Each room also has couches and chairs for customers.
After guests look at the various instrument offerings, Sweetwater lets consumers try them out in rooms that include a recording studio, six demo rooms, a live sound room, Dave's Music Den, and Mynett's Music Area. Also on the retail floor is a service area for customers to bring instruments in for repair and a consultation lounge where consumers can meet with Sweetwater's team of experts to answer questions about instruments and equipment.
Although the store features many different rooms for shoppers to experience, the design aesthetic is consistent throughout. Located on the floors and ceilings, a natural color and tan palette give off a warm and inviting feel. The one exception is the live music room, purposely designed using a dark color scheme to resemble a live venue space. While each room features similar colors, the light fixtures are unique all around. For example, in the drum room, the lights are shaped like a pair of tom and snare drums, and in the piano room, distinctive wooden slats feature black rectangles that mimic piano keys.
To create a customer service-oriented experience, the brand utilizes its warehouse to ship products directly to the store. If a guest seeks something other than what is found in-store, Sweetwater will contact the warehouse and have that specific instrument or equipment delivered to the store. The Sweetwater staff will unbox the item and set up the instrument for the customer to test before making a purchasing decision.
What was the result?

NELSON leveraged Sweetwater's logo through signage and merchandise throughout, creating a welcoming environment for career musicians and those learning a new instrument. The remastered, immersive retail experience delivers a unique blend of art and science, providing comfortability for musicians of any level by showcasing Sweetwater's vast range of product stories.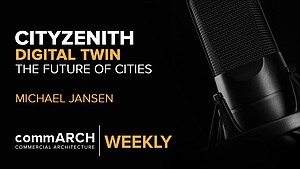 CityZenith's Michael Jansen on Digital Twin & the Future of the Urban Environment | commARCH Weekly 07/2020
In this episode, commARCH has a dialogue with Michael Jansen, Founder and CEO of CityZenith, to discuss the burgeoning landscape ...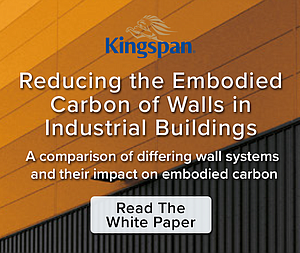 Reducing the Embodied Carbon of Walls in Industrial Buildings
Kingspan partnered with Kieran Timberlake to quantify how Kingspan can reduce embodied carbon in industrial buildings.