July 01, 2021 - by commARCH Research Group
Send this article to a friend
commARCH Research Group conducted a study representative of commARCHs subscribers, to determine perceptions of vegetative roofs as the country moves out of the pandemic and begins to return to the "new normal" activities.
Much has been written about occupants' desiring a mix of outdoor and indoor space where they shop, eat, work and live as they became more aware of airborne illness transmittal rates. Vegetative roofs provide a solution to be considered for new and renovated spaces. 
As you review the findings, you will identify areas that are considered of higher value for owners/developers than architects and vice-versa.
Hopefully, these insights provide a positive impact on the use of vegetative roofs' discussion and usage moving forward.
While this subject was a planned 2021 editorial research project, commARCH appreciates Owens Cornings' decision to partner with the study and assist in its wider distribution.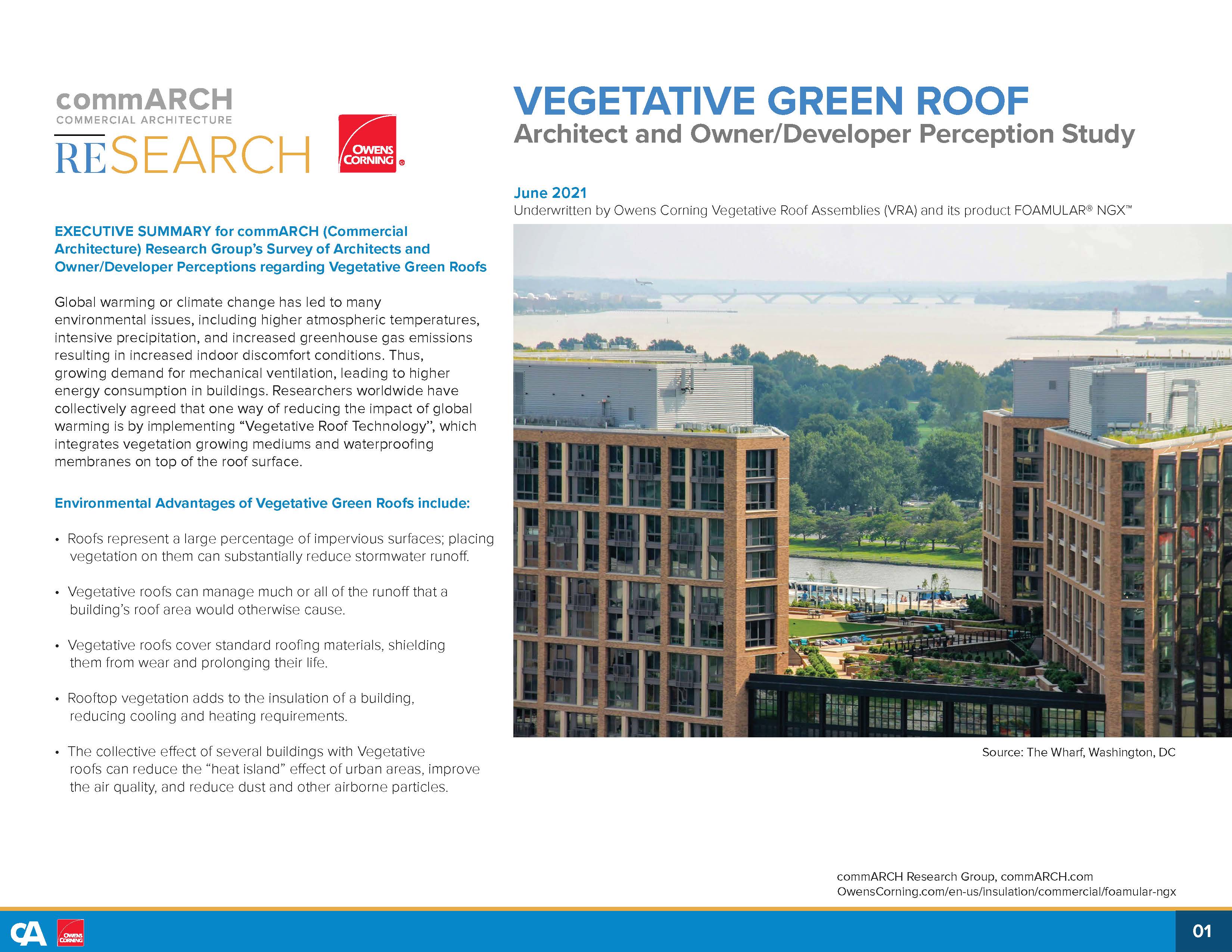 Partially underwritten by Owens Corning
OWENS CORNING'S COMMITMENT TO VRAS
Vegetative Roof Assemblies (VRA)s help buildings comply with stormwater management codes, reduce heat island effect, prevent wear on roof membranes to prolong roof life, increase usable space, and reduce energy usage. To learn about Owens Corning's FOAMULAR XPS insulation, please go to:
FOAMULAR® XPS Insulation (owenscorning.com)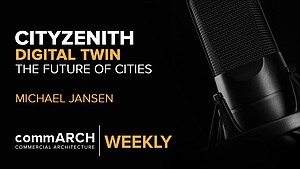 CityZenith's Michael Jansen on Digital Twin & the Future of the Urban Environment | commARCH Weekly 07/2020
In this episode, commARCH has a dialogue with Michael Jansen, Founder and CEO of CityZenith, to discuss the burgeoning landscape ...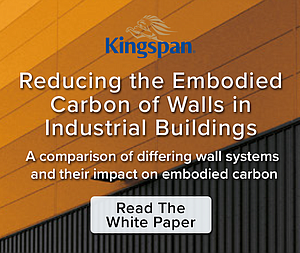 Reducing the Embodied Carbon of Walls in Industrial Buildings
Kingspan partnered with Kieran Timberlake to quantify how Kingspan can reduce embodied carbon in industrial buildings.