July 26, 2021 - by Griffin Suber
Send this article to a friend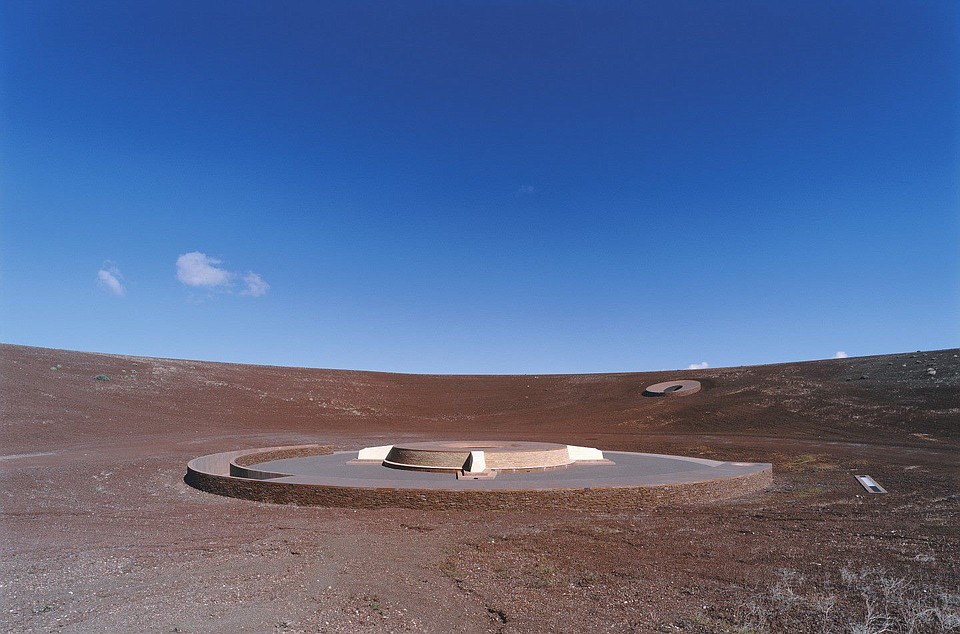 "I'm going to do dope things."  
For years, that's been Kanye West's
pledge
. And so far, it's been many things. Few artists have more spinning plates than Kanye West. There are his music projects, the Yeezy fashion show, leading regular Sunday church services, and a potential presidential run.  
On 12,000 acres in Cody, Wyoming, Kanye is building a grand campus to house his many spinning plates.   
Unlike most things with Kanye, this isn't just talk. Excavation has already begun. In 2019, Kanye
announced
the relocation of his Adidas Yeezy headquarters to Cody. One of his two nearby ranches is already raising the sheep for the wool used in Yeezy clothing. His ventures are coalescing, and the campus plans reveal radical architecture that matches the artist's famous ambition. 
"The Yeezy Campus will have the work that our architectural team has been working on with James Turrell and Claudio Silvestrin, to create spaces that maximize our potential,"
says
Kanye. His team of staff architects, which includes
Zach Walters
and
Malek Alqadi
, shadow him everywhere, constantly refining ideas and fielding excited phone calls. So far, the structures (which will be largely subterranean based on the renderings we've seen) will accommodate the Yeezy fashion enterprise, Kanye's Sunday services and the West/Kardashian family.   
First impression: these spaces don't look like anything related to human society. The stated goal of West and his team is to transform the way we interact with space and, in turn, the way that space interacts with our minds. The idea is that if our exterior world is free from clutter, our interior world will be free from distraction and stress. "I'm trying out a different cure than medication," he says. "Fresh air. Fun. Inspiration. Space." 
The designs put together by Kanye's team reject corners, angles or any hard lines, including steps. The entrances are portals that one could stumble through without breaking stride. "It's super soothing to walk into," he says. The dome-shaped dwellings would have central living quarters open to the sky. These would be wrapped in smooth corridors with access to pod rooms housing bathrooms, kitchens, closets, maybe even a cinema.  
 Reportedly, West went into the drawing room with two briefs for the campus homes: sustainable and skateable. True, the smooth surfaces and bowl-like spaces are perfect for skateboarding. Eco-friendly aspects will include an aquaponic waste-conversion system (a "urine garden," for the laymen) and a hydrogen pulse detonation pump for showers.  
With his wild rants, flashy lyrics and left field politics, the media has been insistent on labeling Kanye. With the Yeezy Campus, he's hoping to enact an architectural language that is characteristically unhindered and lacking in definition. No boxes. No hard boundaries. In his video interview with GQ, he
expresses
his view that life is a series of swapping one box for another. From the crib to the cubicle to the coffin, people, like a hermit crab, advance through stages of boxes. From the multidimensional ether to the alphabetized grid. For someone so uninterested in clear definitions, it makes sense that he would design a dwelling built on rejecting rigidity. "The goal is flow," he says.   
In 2016, Kanye discovered the work of art-and-space artist James Turrell. The experience was inspiring, so much so that West wanted to live in the aesthetic Turrell created. That inspiration led West to the
Roden Crater
, Turrell's magnum opus, a grand subterranean art space constructed within a volcanic cylinder in Arizona's Painted Desert. In 1977, Turrell acquired the site after spending a night in the bowl beneath its unobstructed star line. They say a boat is a hole in the ocean you pour money into; this is the desert equivalent. He's been dumping money, time, and concrete into this project for decades.   
The first major phase of construction removed over 1.3 million cubic yards of earth to shape the Crater Bowl and the construction of the 854′ East Tunnel. Six spaces have been completed, as well as a connecting tunnel. When complete, the crater will house 21 viewing spaces and six tunnels. Images reveal a lair that feels both ancient and groundbreaking.   
Precisely positioned viewing spaces capture light directly from the sun during the day and from the planets and stars at night. To calculate the ideal excavation and space alignments, Turrell consulted with noted astronomers including E.C. Krupp, Director of the
Griffith Observatory 
in Los Angeles, and the late Richard Walker, an astronomer with the
U.S. Naval Observatory
in Flagstaff. 
Kanye and Turrell became fast friends, finding that they operated on a similar vibration. A believer in Turrell's temple to celestial light, West
donated
 $10 million to the Roden Crater's completion. With similar focuses on humbling displays and soothing sensory experiences, Kanye's Wyoming campus could be seen as a spiritual outpost to Turrell's Crater. It was there, in the dormant volcanic cone, that Turrell handed Kanye a birthday present: a sketch of an original home design.       
Kanye refers to his coming campus as "a paradigm shift for humanity." Yes, it's a characteristically grandiose claim but it's one that can't be waved away. Music, fashion, he's a slugger signaling for the fences who has hit it out of the park before. Whatever Kanye creates is guaranteed to get attention.   
Everything he does is a magnet for press coverage and his wife, Kim Kardashian, is the original influencer. Her Instagram account alone guarantees copycat projects. He has a talented team, a deep roster of innovative collaborators, and the energy to pull it off.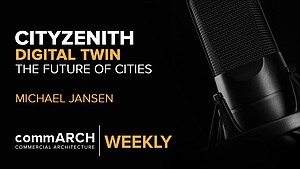 CityZenith's Michael Jansen on Digital Twin & the Future of the Urban Environment | commARCH Weekly 07/2020
In this episode, commARCH has a dialogue with Michael Jansen, Founder and CEO of CityZenith, to discuss the burgeoning landscape ...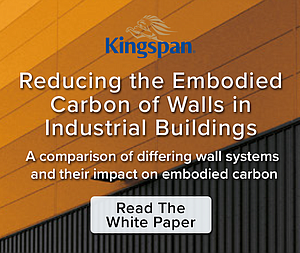 Reducing the Embodied Carbon of Walls in Industrial Buildings
Kingspan partnered with Kieran Timberlake to quantify how Kingspan can reduce embodied carbon in industrial buildings.