June 24, 2021 - by commARCH
Send this article to a friend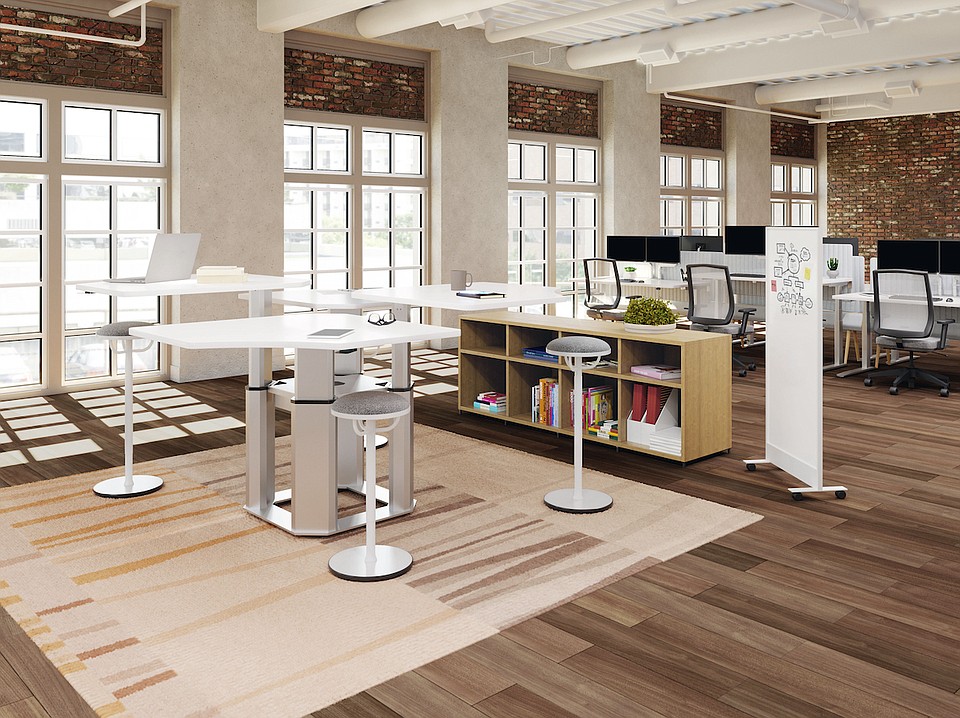 HAT Collective recently announced a new and timely course for commercial interior designers. "Happiness at Work" aims to educate designers on happy workplaces, and worker happiness.
When? 
June 23, 2021
What can attendees expect? 
Some of the CEU's learning objectives include the science and psychology of happy workplaces, and how choice and control can lead to worker happiness. Notable research cited includes the fact that the physical workspace makes up 30 percent of the employee experience, and that 25 percent of employees say they do not have the proper tools to be successful in their job.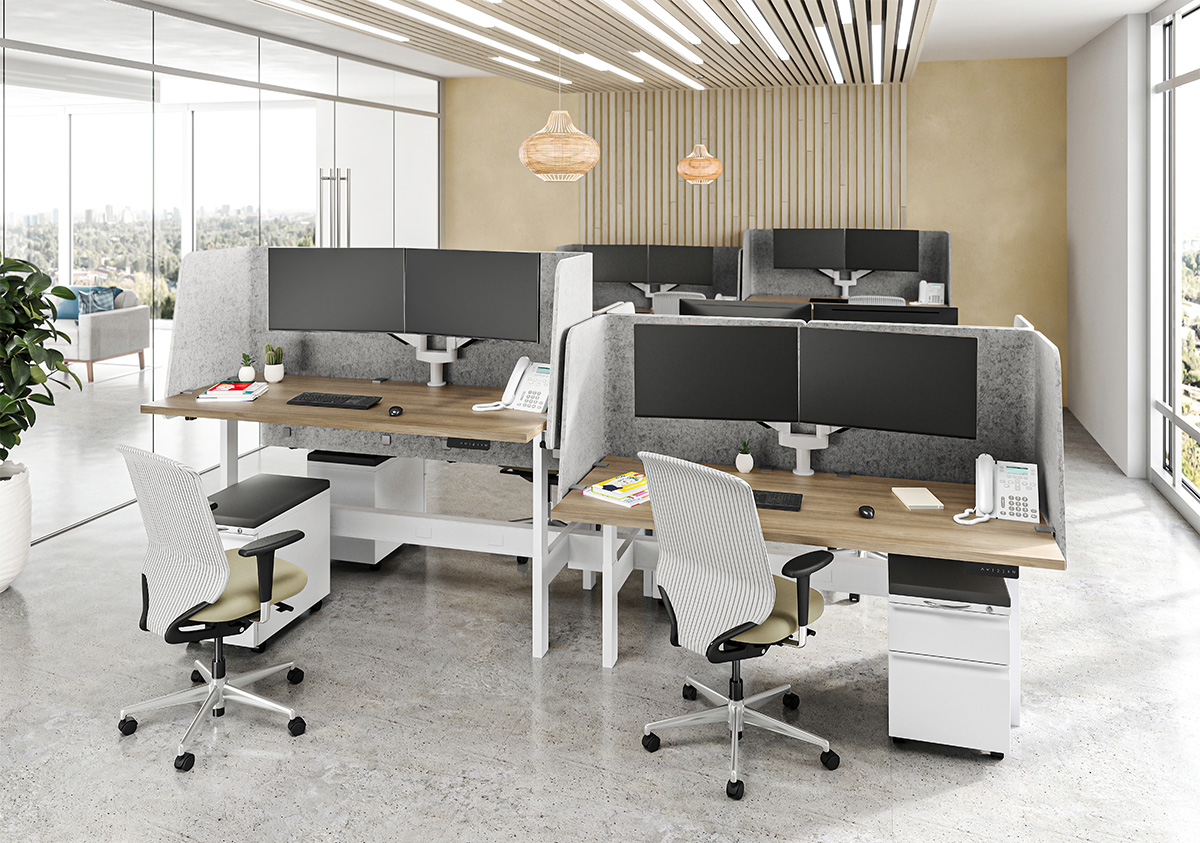 Workers can easily adapt their personal workstation with a height-adjustable table and dividers, which assists with enhanced privacy and acoustics. Adding an ergonomic monitor arm and a mobile storage unit can offer even more flexibility, enabling workers to work their way. 
In direct alignment with the CEU, HAT Collective is introducing several new resources. This includes a new in-house 
Design Services
 team that can assist with space design to create productive and happy workplaces. A new Look Book, infused with inspirational quotes and imagery, can spark creative design ideas for using HAT Collective product solutions. It is available for 
free download
. Other resources include an 
online configurator tool
; a robust 
image gallery
; newly revamped showrooms across the country; and a traveling HAT Collective "Pop-Up" Road Show, where HAT Collective representatives can meet on-site at a designer's office location.
 
Ferin notes the array of virtual and in-person resources are in line with HAT Collective's "work you way" brand ethos. "The workplace has been fundamentally changed and continues to evolve. Today, flexible solutions are the key. Designers can access these solutions in ways that work best for them – no matter where that may be."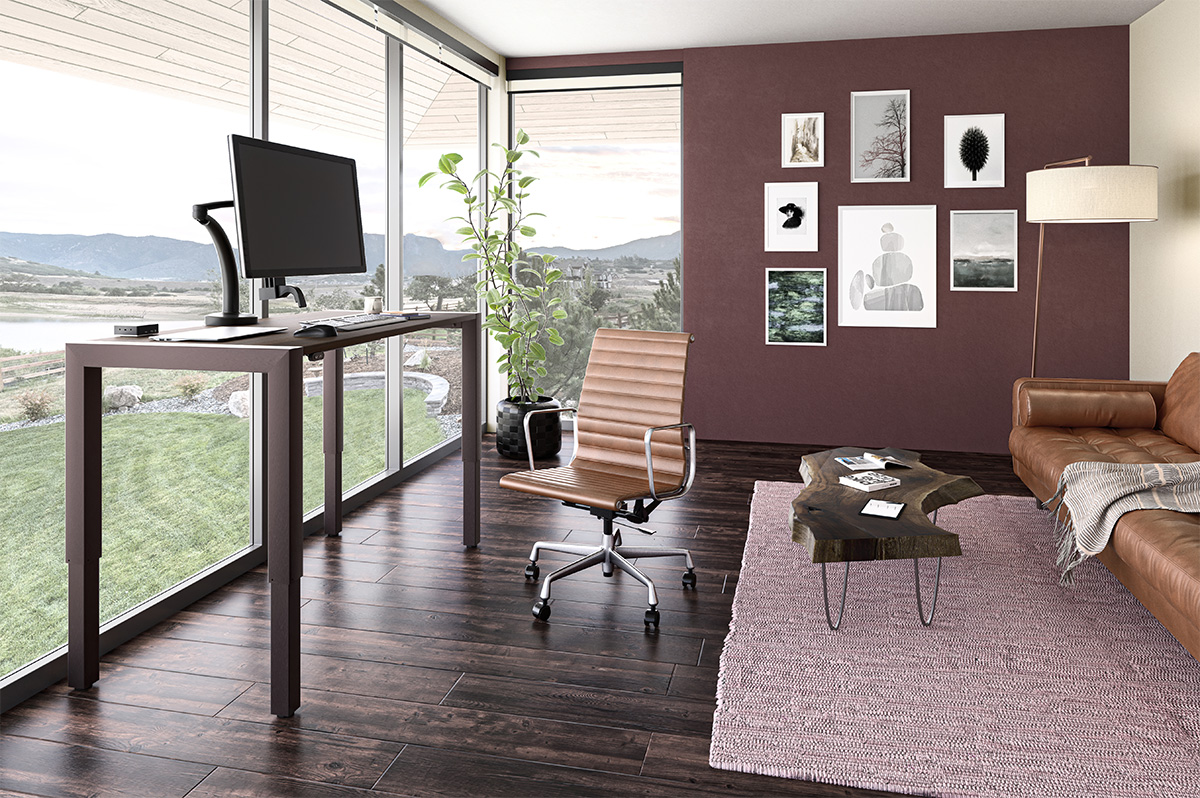 A modern and functional work-from-home office comes to life through the Elle table. Electric-powered, users can select their own desired sitting or standing height. Ample surface space allows for an ergonomic monitor arm, while power and cable cords can be neatly managed and concealed.  
Why is it significant? 
"HAT Collective was launched with the belief that people are happy and more productive when they are empowered to work how and where they want – and when employers provide them the tools and resources needed for success," said HAT Collective Vice President Libby Ferin. "This CEU brings that thinking to life. The pandemic has blurred the lines between work-from-home and the workplace. Now more than ever, employers and workers alike need happy and productive workplaces, whether that's at an office or the home. Our CEU dives deep into how this can be accomplished. It is the first of several knowledge-based resources we'll be delivering to the design community moving ahead."
About HAT Collective
HAT Collective specializes in design-forward, ergonomic, and highly customizable workspace solutions for the contract furniture market. Our sophisticated product lines showcase craftsmanship and design innovation, effectively improving wellness and increasing productivity. Whether you prefer mobile, adaptable or stationary solutions, HAT Collective empowers you to create your ideal workspace. In addition to product excellence, we are always working to make life easier for our network of dealers. We prioritize quick shipping, customer service, and exceptional levels of support. At HAT Collective, we remain committed to excellence and affordability. In the traditional office or the home office, sitting or standing, together or at a distance, our refined product collection lets you work your way. HAT Collective's parent company, Innovative Ergonomic Solutions (IES), maintains its headquarters in Easton, Pa., with manufacturing facilities in the United States, Denmark and Asia. The brand also operates six showrooms across the U.S. HAT Collective is one of several brands from IES. More information can be found at
www.hatcollective.com
.  
Designers wanting to schedule a Pop-Up Road Show at their office, or to visit one of HAT Collective's showrooms, can contact their local HAT Collective representative. The "Happiness at Work" CEU can also be requested by calling 408-437-8770 or visiting the HAT Collective
Find a Rep web page
.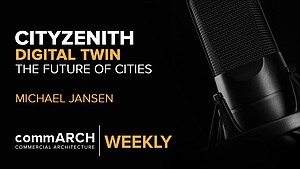 CityZenith's Michael Jansen on Digital Twin & the Future of the Urban Environment | commARCH Weekly 07/2020
In this episode, commARCH has a dialogue with Michael Jansen, Founder and CEO of CityZenith, to discuss the burgeoning landscape ...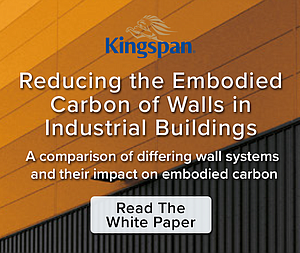 Reducing the Embodied Carbon of Walls in Industrial Buildings
Kingspan partnered with Kieran Timberlake to quantify how Kingspan can reduce embodied carbon in industrial buildings.