November 12, 2021 - by Huber Engineered Woods
Send this article to a friend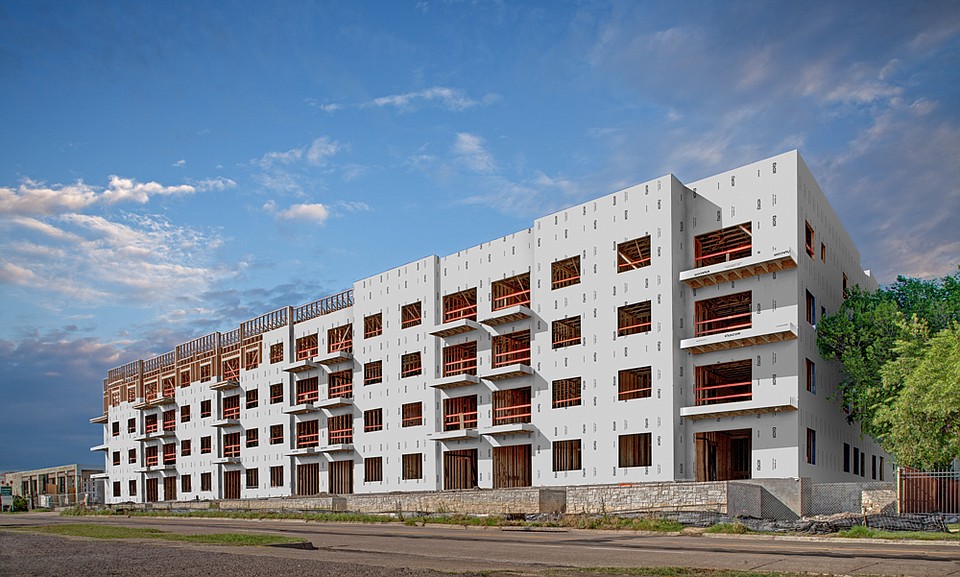 In June of 2017, Grenfell Tower, a 24-story residential building caught fire on the fourth floor. The fire quickly spread upwards, giving occupants little time to escape.
The Grenfell Tower fire was a pivotal point in building safety. Renewed attention was placed on the ability of building materials to resist the spread of fire long enough to allow occupants to exit safely. As a result, new testing standards were developed for fire-resistant building materials in exterior wall assemblies.
Made with magnesium oxide (MgO), EXACOR™ panels from Huber Engineered Woods are designed to function as exterior sheathing in fire-resistance rated
1
exterior wall assemblies.
When faced with a fire, EXACOR™ panels perform three main functions: resisting the spread of flames, resisting fire from burning through to other materials, and maintaining structural integrity.
In order to be approved for use in fire-rated assemblies, EXACOR™ panels have to go through a rigorous testing and certification process. Below, we'll look at the specific tests and how EXACOR™ panels perform.
Flame Spread
If a fire starts, you want to be able to slow the spread to give building occupants time to exit a building safely.
The standard measurement for flame spread is the Steiner Tunnel Test, or the ASTM E84 test. It measures the ability of a flame to spread across a material.
In the test, building materials are placed in a 25-foot tunnel, and an air draft is introduced to attempt to pull flames across the surface. The resulting figure, known as the Flame Spread Index (FSI) indicates the distance and speed a flame spreads across the surface of the material.
Materials that score an FSI of 25 or less are considered to be very good at limiting the spread of flame.
EXACOR™ panels have an FSI rating of zero, meaning they did not allow flames to spread across the material surface at all.
Fire Endurance and Structural Integrity
As important as it is for a sheathing material like EXACOR™ to resist flame spread, the rest of the wall assembly needs to maintain structural integrity. That's why the ASTM E119 test (also referred to as ANSI-UL 263) is so important.
This test was created to evaluate how the collection of materials that make up an assembly work together to resist a controlled fire event. Some of the tested components in an exterior wall assembly include interior wall board, framing, insulation, and exterior sheathing. It's a rigorous test in which assemblies are subjected to temperatures reaching in excess of 1600-degrees Fahrenheit to assess the amount of time the assembly can resist a fire event.
Again, the purpose of fire-resistance rated assemblies is to help a structure stay standing long enough for people to get out. Building codes refer to this as "egress" and thus an hourly fire-resistance rating is prescribed to assign the amount of time an assembly is expected to compartmentalize a fire and maintain its structural integrity to allow occupants time to exit safely.
EXACOR™ panels again performed admirably under this testing, as the MgO formulation coupled with layers of glass fiber mesh allow the panels to resist burning while keeping the panels intact, thereby helping to prevent fire from penetrating into the wall cavity.
Currently, EXACOR has one- and two-hour fire rated assembly options and Huber Engineered Woods continues to test more assemblies and material combinations in order to build a portfolio of fire-resistance options for architects.
Flame Spread Along Building Façade
The critical failure at Grenfell Tower was that the fire spread from the interior of the building to the exterior, where it quickly burned the cladding and engulfed the building in flames.
To combat these types of scenarios, tests like NFPA 285 are used to evaluate fire propagation characteristics of exterior wall assemblies. This test is also focused on complete wall assemblies instead of individual products.
Exterior wall assemblies that are required to meet NFPA 285 by the building code must be able to demonstrate they can limit the spread of flame along the exterior façade. At the same time, they must also be able to resist the spread of fire from a lower compartment into an upper compartment via the exterior wall assembly.
Again, because EXACOR™ panels can resist flame spread and, as part of approved fire-resistance rated assemblies, help resist fire from penetrating into the wall cavity, they can be an excellent choice to help designers meet building code requirements for exterior wall assemblies that must comply with the NFPA 285 standard.
Fire Resistance & Flexibility
The reason the fire resistance characteristics of EXACOR™ panels are so important is for the safety of people who live and work in the buildings in which they're used. By limiting the spread of flame and helping to maintain an exterior wall's structural integrity for prescribed periods, fire-resistance rated assemblies utilizing EXACOR™ panels can help provide precious time to allow occupants to evacuate in the event of a fire.
To learn more about EXACOR™ panels and assemblies, contact a sales representative, or request a sample at
www.exacor.com
.
1) EXACOR™ panels may be used in specific published fire-resistant-rated assemblies as tested in accordance with ASTM E119/ANSI UL 263. Follow published fire-resistance-rated assembly requirements and consult local building codes and designer of record for fire-resistant design requirements.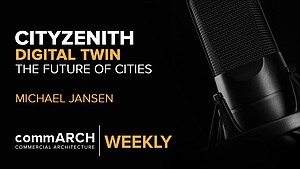 CityZenith's Michael Jansen on Digital Twin & the Future of the Urban Environment | commARCH Weekly 07/2020
In this episode, commARCH has a dialogue with Michael Jansen, Founder and CEO of CityZenith, to discuss the burgeoning landscape ...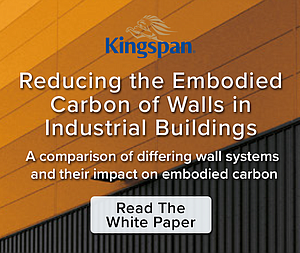 Reducing the Embodied Carbon of Walls in Industrial Buildings
Kingspan partnered with Kieran Timberlake to quantify how Kingspan can reduce embodied carbon in industrial buildings.