November 22, 2021 - by commARCH
Send this article to a friend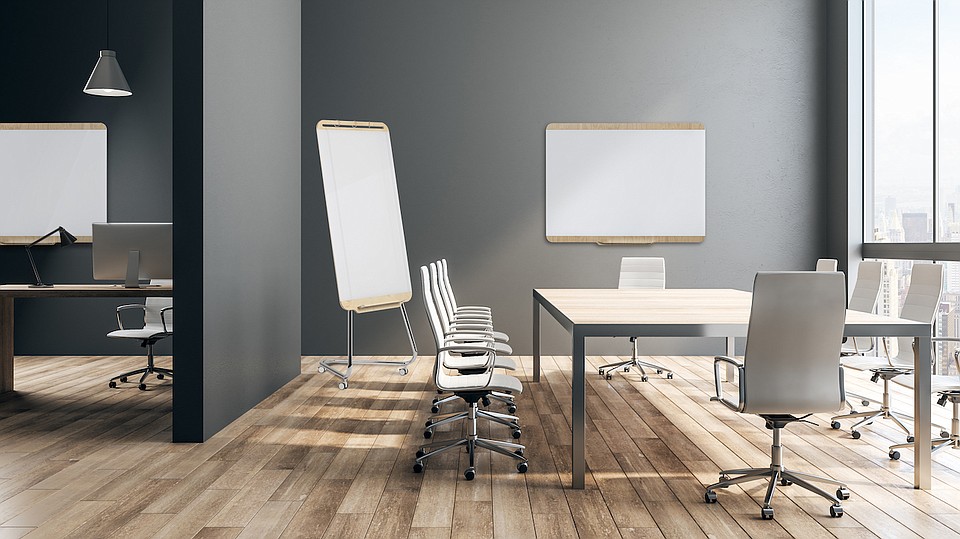 What?
Springboard's DOURO Collection.
Why is it needed?
DOURO is a new collection of vertical and horizontal collaboration inspired by Portugal's Douro Valley, a picturesque region known for its sloped terrain and winding vineyards. DOURO interprets the valley's natural textures through honest materials like birchwood and stainless steel, evoking a sense of warmth not typically found in other working surfaces.
Why is it important?
The DOURO product line includes the first horizontal working surface in Springboard's offerings. Featuring two dry-erase meeting tables and a writable desk, the tools promote collaboration and imagination while offering an efficient solution to space-conscious working and learning environments.They were designed for a variety of commercial and residential spaces including education, offices, healthcare, home offices, and more.
What are the new products?
Springboard's DOURO line offers the following products.
Dry Erase Meeting Table.
Combining traditional furniture design with a collaboration tool, DOURO Meeting Table allows small groups to share ideas on the same horizontal surface. Topped with a durable melamine resin surface and birchwood trim, the Meeting Table is a blank canvas for analog communication. It's also supported by curved tubular steel legs that echo the rounded nature of the DOURO Collection. Available in both regular and high-top variations, the tables seat four and two people, respectively, and each come with a center cutout for cable management. DOURO Meeting Table is 720 mm (28") tall and 2,100 mm wide (83") while the High Top is 1,080 mm (43") tall and 1200 mm (47") wide.
Dry Erase Desk.
Designed with Meeting Table's same melamine surface, birchwood trim, and stainless-steel legs, the Desk is designed for individual brainstorming and organization. Intended for learning environments of all kinds, the Desk caters to visual and kinesthetic learners, allowing them to materialize ideas and interact with their environment. DOURO Desk features a cable management cutout at the top of the writing surfaces. DOURO Dry Erase Desk is 740 mm (29") tall and 1500 mm (59") wide.
Mobile Easel.
An angular, moveable writing surface suited for residential and commercial spaces alike. Designed with a 4 mm ultra-clear white premium glass surface, Mobile Easel leaves no marker streaks. Mobile Easel comes with chromed steel legs, a stainless-steel tray, and a birch plywood frame. Mobile Easel also comes with three locking castors for easy mobility and stability and is 1,850 mm (73") tall and 700mm (28") wide.
Glass Writing Board.
The wall-mounted sister product to DOURO Mobile Easel, DOURO Glass Writing Board is a ghost-free 4 mm glass surface. Trimmed with birchwood and a stainless-steel tray for markers and erasers, the Writing Board takes a warm approach to wall-mounted working surfaces. Designed to look natural in any home or work environment, the Writing Board's mounting hardware is hidden for a free-floating effect and is 900 mm (35") tall and 1,200 mm (47") wide.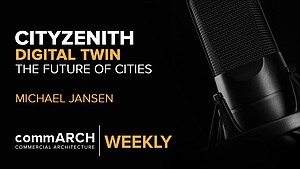 CityZenith's Michael Jansen on Digital Twin & the Future of the Urban Environment | commARCH Weekly 07/2020
In this episode, commARCH has a dialogue with Michael Jansen, Founder and CEO of CityZenith, to discuss the burgeoning landscape ...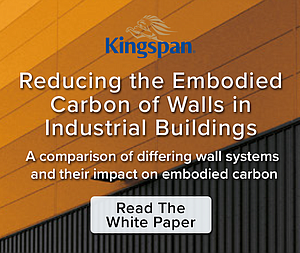 Reducing the Embodied Carbon of Walls in Industrial Buildings
Kingspan partnered with Kieran Timberlake to quantify how Kingspan can reduce embodied carbon in industrial buildings.