November 23, 2021 - by commARCH
Send this article to a friend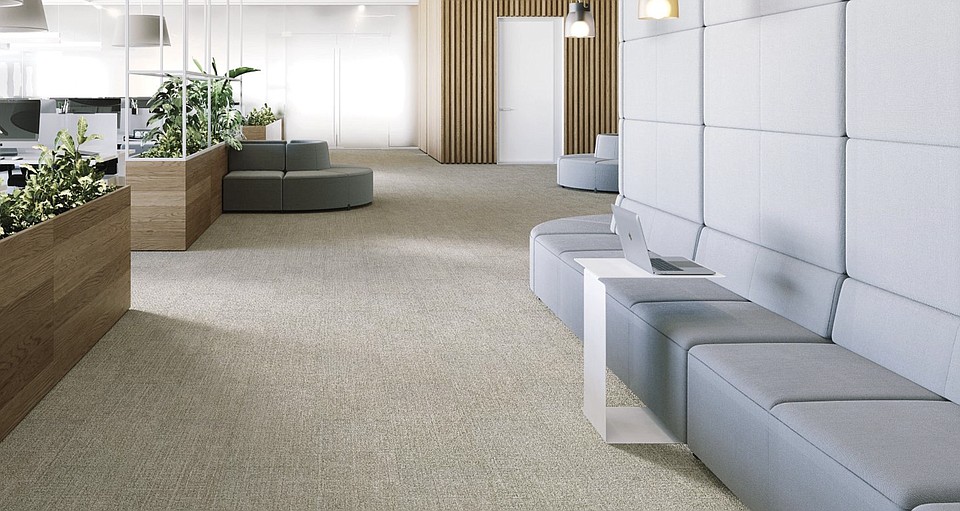 What?

The Case for Silence by Mannington Commercial
is 
a modular carpet collection that offers two styles crafted to support a calm and tranquil environment despite the hustle and bustle of daily life.
Why is it needed?
In a world full of sensory input, which never allows people to be truly still, this collection makes it possible to connect to the serenity that one seeks even when silence is difficult to find. The hope that busy spaces can still foster a nurturing balance is the motivation for Mannington Commercial to create its The Case of Silence line.
What are its uses?

The Case of Silence Collection comes in two styles — Optic Hush and Static Echo.  
Optic Hush (pictured in the lead photo) conveys the rigidity and formal structure of the anechoic chamber, where acoustical panels line the walls, no sound can penetrate the room and no other stimulus-producing elements are included.  
Static Echo channels the soft yet calming background noise that can be created in our brains when there is absence of sound.
Why is the collection important?
The carpet tiles of Optic Hush and Static Echo are easily coordinated with one another. The products create a dynamic yet softly grounded look for any commercial space.
The Case for Silence Collection features 6.6 nylon providing enhanced cleanability, performance, and appearance retention. The Infinity 2 Modular backing is built to withstand aggressive wet cleanings. The Collection was specifically designed for use in severe environments with rigorous foot traffic, such as public areas, lobbies, and dining facilities as well as transportation service areas such as airports.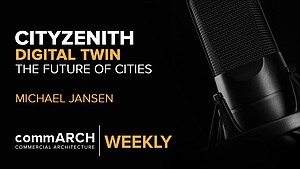 CityZenith's Michael Jansen on Digital Twin & the Future of the Urban Environment | commARCH Weekly 07/2020
In this episode, commARCH has a dialogue with Michael Jansen, Founder and CEO of CityZenith, to discuss the burgeoning landscape ...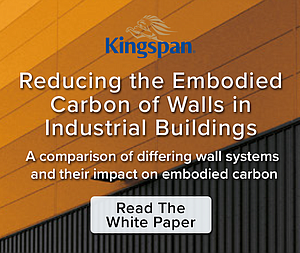 Reducing the Embodied Carbon of Walls in Industrial Buildings
Kingspan partnered with Kieran Timberlake to quantify how Kingspan can reduce embodied carbon in industrial buildings.