Videos & Podcasts
The Future of Information in Construction with CSI's Mark Dorsey | cA Weekly 09/20
August 6, 2021
In this episode, commARCH has a dialogue with Mark Dorsey, the CEO of Construction Specifications Institute, or CSI, to discuss the past, present, and future of construction standards and information technology. Areas covered include: the history of CSI and its evolving efforts to build information infrastructure in the industry; analyzing the potential for growth and innovation in the otherwise stagnant field of construction productivity; and highlighting CSI's new Crosswalk API, which enables digital access to CSI standards and a wide array of related tools.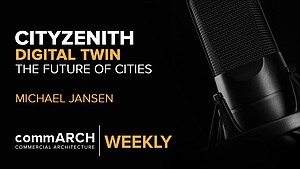 CityZenith's Michael Jansen on Digital Twin & the Future of the Urban Environment | commARCH Weekly 07/2020
In this episode, commARCH has a dialogue with Michael Jansen, Founder and CEO of CityZenith, to discuss the burgeoning landscape ...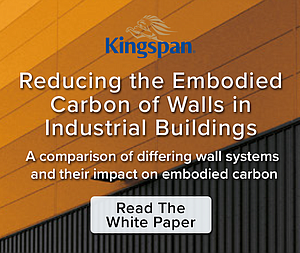 Reducing the Embodied Carbon of Walls in Industrial Buildings
Kingspan partnered with Kieran Timberlake to quantify how Kingspan can reduce embodied carbon in industrial buildings.