Videos & Podcasts
Digital Twin Technologies & the Future of the Built Environment | commARCH Weekly
December 4, 2021
In this episode, commARCH has a dialogue with Jason Pelski, of Johnson Controls, Robert Bray, of Autodesk, and Dan Isaacs, of the Digital Twin Consortium, to discuss the possibilities offered by new digital twin technologies to enhance the full pipeline of AEC projects. Areas covered include: the challenges – and solutions – to implementing digital twin frameworks; developing cohesive ecosystems of interlocking digital threads to drive data-driven decision-making; and operational considerations for adopting digital twin technologies across a wide range of use cases.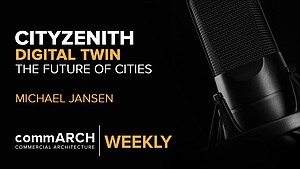 CityZenith's Michael Jansen on Digital Twin & the Future of the Urban Environment | commARCH Weekly 07/2020
In this episode, commARCH has a dialogue with Michael Jansen, Founder and CEO of CityZenith, to discuss the burgeoning landscape ...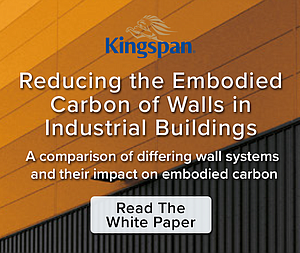 Reducing the Embodied Carbon of Walls in Industrial Buildings
Kingspan partnered with Kieran Timberlake to quantify how Kingspan can reduce embodied carbon in industrial buildings.