Videos & Podcasts
Technical Glass Products Builds Solution to Revitalize Fairleigh Dickinson University Animation Lab
November 2, 2021
To refresh a 1960s-era building serving as Fairleigh Dickinson University's Animation Lab, campus leaders and collaborators NK Architects reached out to Technical Glass Products, who worked to develop a bespoke glass solution to the highly specific needs of the Animation Lab. We spoke with James Wharton, of TGP, to discuss the project.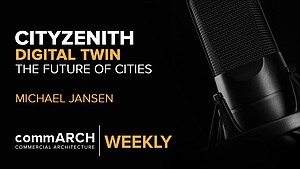 CityZenith's Michael Jansen on Digital Twin & the Future of the Urban Environment | commARCH Weekly 07/2020
In this episode, commARCH has a dialogue with Michael Jansen, Founder and CEO of CityZenith, to discuss the burgeoning landscape ...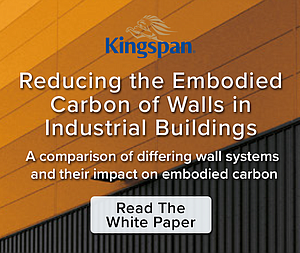 Reducing the Embodied Carbon of Walls in Industrial Buildings
Kingspan partnered with Kieran Timberlake to quantify how Kingspan can reduce embodied carbon in industrial buildings.