Videos & Podcasts
Using Glass to Enhance Life Safety and Occupant Experience with TGP's Devin Bowman | cA Weekly
November 9, 2021
In this episode, commARCH has a dialogue with Devin Bowman, General Manager at TGP, to discuss the complex problems presented by health and safety concerns in education building design. Areas covered include: developing comprehensive solutions to life safety requirements like fire-ratings and resistance to forced entry; marrying the needs for safety and health to design questions regarding occupant experience like high visibility glass, and addressing TGP's long-standing approach to providing offerings that meet a wide range of standards and use cases.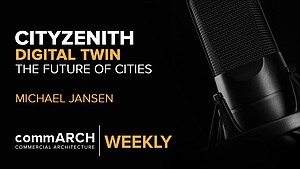 CityZenith's Michael Jansen on Digital Twin & the Future of the Urban Environment | commARCH Weekly 07/2020
In this episode, commARCH has a dialogue with Michael Jansen, Founder and CEO of CityZenith, to discuss the burgeoning landscape ...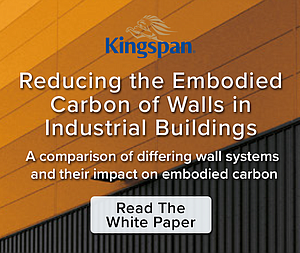 Reducing the Embodied Carbon of Walls in Industrial Buildings
Kingspan partnered with Kieran Timberlake to quantify how Kingspan can reduce embodied carbon in industrial buildings.